Our History
distilled, aged, & bottled in austin, texas
A True Austin Whiskey is Born
At Fierce Whiskers Distillery, we're inspired by Austin's authentic, and sometimes, peculiar spirit. Once described as an "inconsiderable village" by the 19th president Rutherford B. Hayes, this town still proudly holds up to his back-handed moniker. Today, you'll find a new wave of pioneers creating premium goods for its community, and we've set out to produce the best quality whiskey right in the heart of the city. Brilliance takes time, and just like Austin, greatness is achieved through stubbornness.
A New Home for Whiskey
When you think of premium whiskey, you probably don't think of Austin, Texas. We're bound and determined to change that. With a ruthless commitment to quality and our Texas Tight Cut—the tightest cut possible—we're out to prove that a truly great American whiskey can come from a truly unexpected place.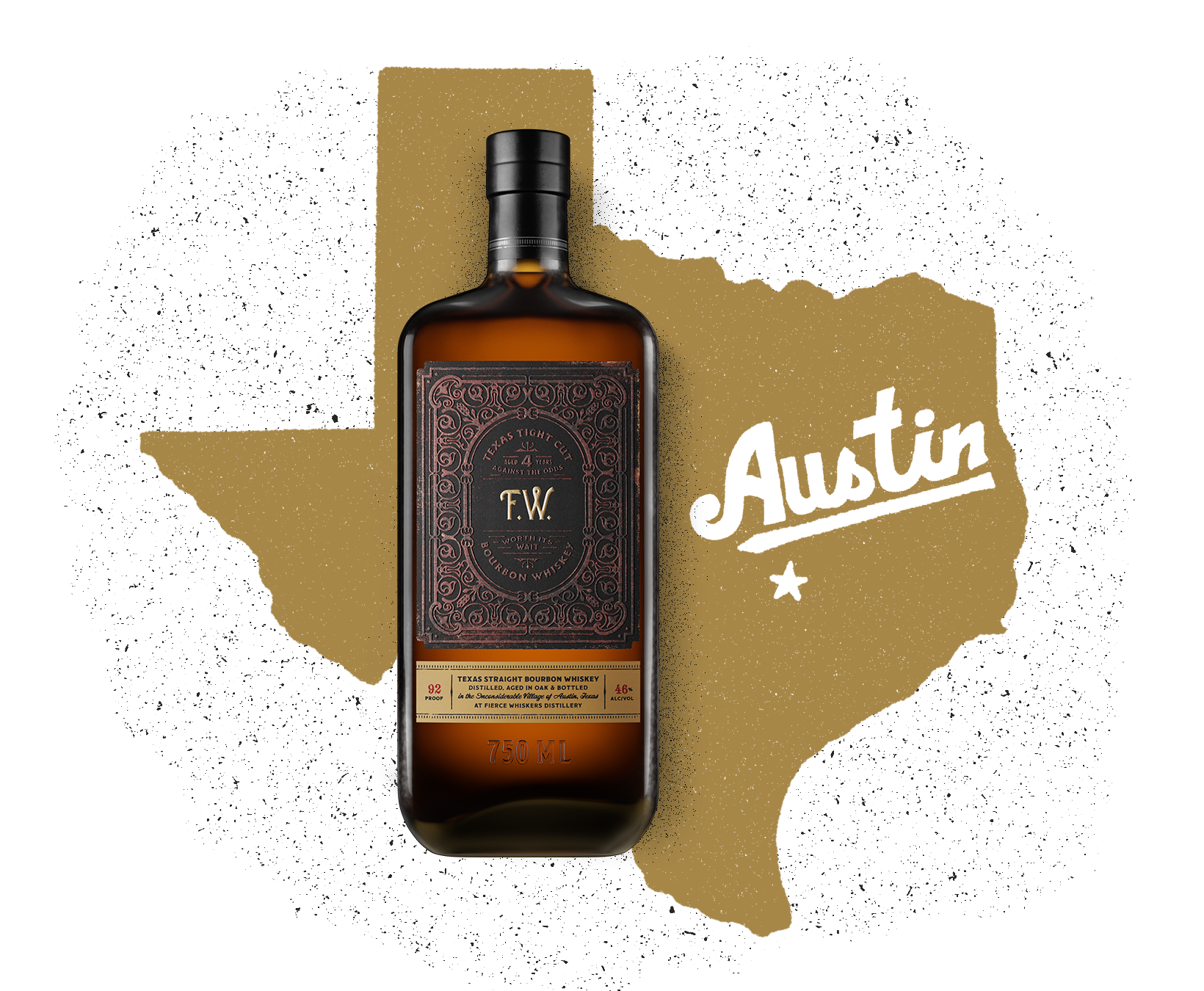 Pride in Who We Are
The integrity of the whiskey is everything at Fierce Whiskers. That means transparency in production, respect for sustainability, and unwavering authenticity. Every single decision we make revolves around uncompromising quality. Our grain to glass whiskey is produced from an all in-house process. We created a state-of-the art sustainable production facility and at the center of it all is our copper pot still from renowned Vendome Copper and Brass Works out of Louisville. Our five-story bonded rickhouse allows for more creative control and harnessing the stubborn Texas climate. With our superior quality standards, we're proud to serve Austinites, whiskey novices and connoisseurs and just about anyone who can respect a great whiskey.